Office Space in Liberty Wharf 1 Esplanade
Regus | St Helier | JE2 | Ref 10087
Call us on +44 203 603 2576 for Pricing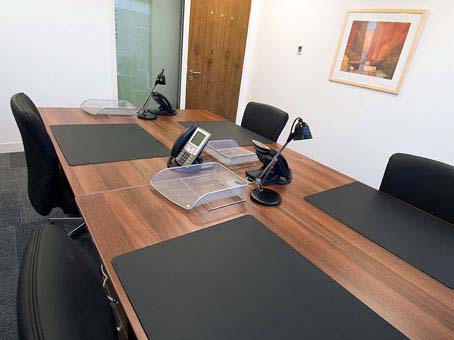 12
About the space
Jersey, the largest of the Channel Islands is a popular destination and a thriving financial center. Liberty Wharf is a highly visible physical manifestation of St Helier's prosperity, linking the old town to the waterfront and forming a new addition to the retail landscape.

Ideally located between the marina and town center, it's proximity to a main thoroughfare makes Liberty Wharf an important and transport axis. Nearby attractions include Liberation Place, the waterfront leisure complex, the maritime museum and Weighbridge. The location has premier business neighbors such as SG Hambros Channel Islands, Messers Appleby & Rathbones PLC, and Lloyds Bank. It's surroundings include a stylish retail mall, hotel, tourist center and restaurants. Close by to St Helier's leading hotels which include The Grand, Pomme D'Or, The Royal Yacht and Liberty Apartments. The centre is across the way from the taxi rank.

This business center is located on the 1st floor above Liberation Station in the prestigious Liberty Wharf's thriving business and retail development. Conveniently situated between the Marina and the historic town center of Jersey's capital, the landmark building features professional meeting rooms, a relaxing business lounge area and fully furnished and equipped offices, available on cost-effective and flexible terms.
Facilities