Office Space in th Floor 515 South Flower Street
Spaces | Los Angeles | 90071 | Ref 7191
Call us on +1 646 403 3033 for Pricing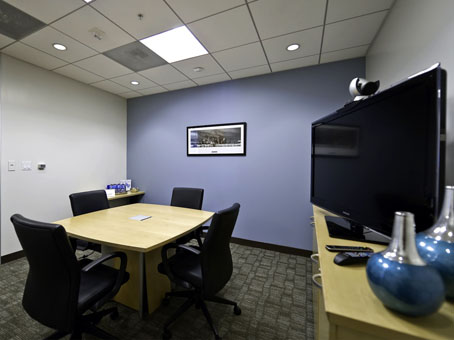 12
About the space
This chic and contemporary office building comprises executive office space in the heart of Los Angeles. Los Angeles is the base for many major national and international companies, creating ideal networking opportunities for any business, and the building encompasses an entire city block in the Los Angeles financial district. The building itself is made up of two 51-story office towers, which consist of a steel frame covered with polished panels of green granite and bronze glass.

Offices are fully furnished and serviced and are well equipped for business with high speed internet access and dedicated phone lines. Meeting facilities are available on request, accommodating larger groups for meetings, conferences and special events and equipped with the latest in business technologies. An administrative service is also provided, dealing with call handling, mail handling and administration.

This location is easily accessible by road and public transport. Major road networks head through the city and to surrounding areas, whilst public transport services are just a short walk away.
Facilities