Regus Office Space in Village Center
Burr Ridge | 60527 | Ref 15938
Call us on +1 646 403 3033 for Pricing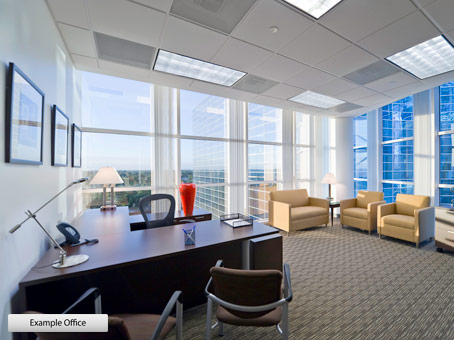 7
About the space
A park-like setting makes a welcoming backdrop to the business center on Burr Ridge Parkway in Illinois. The building enjoys views overlooking the pond and has a granite patio seating area. The business center is strategically situated in one of five industrial parks in the village, which is sited in the industrial corridor outside Chicago.

More than 400 businesses are based in Burr Ridge with the biggest employers being in agricultural equipment research, publishing, banking and insurance. It's home to a wide variety of sectors from manufacturing (snack foods, telecoms racks, metal fabrication) to services (law, fitness, distribution, financial services).

Many were attracted by its advantageous location close to major expressways – I-294, I-55, I-355, I-88 and I-90. Buses take workers to catch the commuter trains to downtown Chicago, while Santa Fe railroad includes freight services for logistics. Two Chicago airports, just 20 minutes from the center, serve the community.
Facilities