Flexible Office Space in Rooms 1
Breather | Boston | 02210 | Ref 27585
Call us on +1 646 403 3033 for Pricing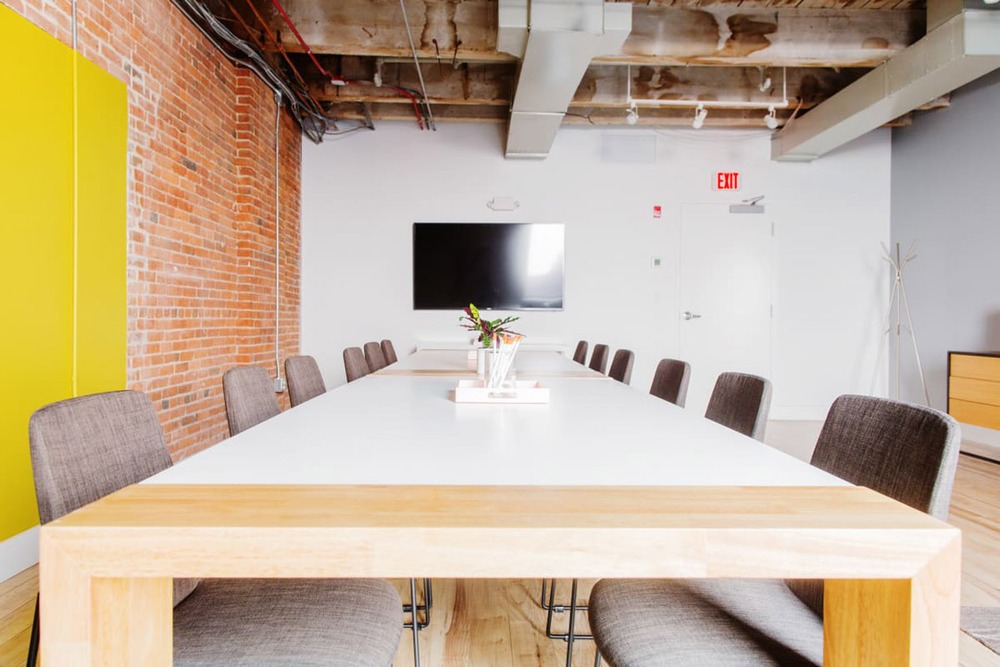 8
About the space
This Fort Point location has tons of character with its exposed brick and wood beam ceilings. It is thoughtfully designed and perfect for a large team. It boasts an en-suite kitchenette, separate lounge area, and both projection screen and flatscreen TVs to present. Whether you're holding an all day team retreat or just need to book a couple of hours for an important client meeting, this gorgeous space is ideal.

Named for the defense that once stood on the shores of the harbor, Fort Point is a vibrant commercial district full of HQs like Gillette, as well as a number of artists' lofts and design studios.

The neighborhood also includes the Boston Convention Center and is within walking distance to the Museum of Contemporary Art, where you can take in some art after a successful workday.

This is a truly flexible office solution- from one month up to five years, you control how long you keep your space for.

Prices are inclusive of full services including cleaning, WiFi, and utilities. Fully furnished options are available and for commitments of 3 months or more we'll customize the space to optimize for your team's productivity.

You'll be able to move into your office space within days, we'll handle all the logistics and tech setup so your team can get down to work. And you can count on us for an unrivaled experience throughout- we have a leading NPS score of 73, higher than all other industry providers.

Our flexibility and wide network allow you to host trainings, meetings, or take some focus time wherever and whenever you find convenient.

Not to mention that as your business grows and your space needs change, we make it easy to move – let us handle it.
Facilities